Blog
Trends in finance: stronger money connections
What financial brands can learn from Finfluencers and personal finance communities.
I just received my 100th like on a photo of my cat that I posted on my Instagram over the weekend. Another like on a photo of my lunch yesterday with a comment from my sister "That looks delicious! Did you cook that?" Emojis, text messages and the occasional voice messages are how we communicate and stay connected with each other these days. But despite being more connected than ever, I can't help but feel that perhaps technology is making us more lonely and detached. I am increasingly aware of how interactions impact my emotional, physical and mental state.  This results in being more intentional with connections as I desire genuine and truly close relationships.
This is exactly what 'Stronger Connections' captures, one of the four drivers which underpin our research on what matters to people in 2023. We are looking for connections that enrich and energise us rather than consume us. So how has this trend manifested itself in finance? How can financial brands help people address financial gaps through stronger connections?
Making Sense of Money
Finance bloggers (e.g., Budgetbabe and Heartland Boy from Singapore, where I am based) have been around for some time. But the popularity of platforms such as TikTok and Telegram have fuelled a new breed of finance bloggers known as 'finfluencers'.  The financial TikTok space, 'FinTok,' is growing with content hashtags such as #Fintok garnering a total of 3 billion views to date.  The power of finfluencers is that they bridge 'the knowledge gap' that traditionally exists in finance. They create content that is easy to understand, stripped from all the lingo and in a digestible way, which resonates better with people as they speak the same language. But, it is also the 'human stories', the open sharing of personal financial journey that creates the stronger connection with the readers.
A good example here is Mrs Dow Jones also known as Haley Sacks. The content that she puts out on her website FIC (Finance is cool) is not only educational, but also entertaining with tonnes of stories coming from her personal experiences. And that's the secret to her success.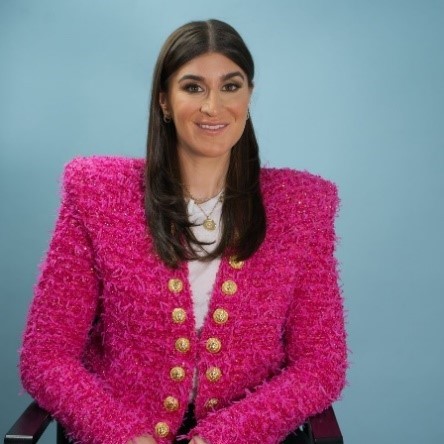 Banks and financial institutions are taking note of this need to talk about money. A recent UK and European survey of 8,000 people, commissioned by Revolut, found that two thirds of people (67.5%) find it difficult to discuss money. The new chat feature in the Revolut app aims to make talking about money less awkward by addressing all people's financial needs in one place.
Your Finance Support Network
Following this need to 'talk money', there is a wider trend for breaking the money taboos and opening up money conversations, from salary transparency to financial therapy.
Personal finance communities offer an opportunity for us to find support and connect with others who are facing similar challenges and/or goals as us.  An example is Seedly, Singapore's biggest personal finance community, where members can actively discuss and debate on a range of topics from savings hacks, credit cards, cryptocurrency to REITS.
And its not just about connecting virtually. This year, Seedly's Personal Finance Festival came back with an offline edition. The sold-out festival was attended by many (including myself who managed to snag a booth access ticket) who are eager to learn and share about their personal finance and investment journey.  The arcade theme made learning about finance fun and it became a social event where people connect with each other and share openly.
Another great example is the opening of OCBC's 20,000 sq ft branch in Wisma Atria in Singapore, housing an omakase restaurant, bookshop, café and art gallery, making it easy and more accessible to chat about finance in person.
Manifesting Together
Personal finance is not simple and sometimes it gets stressful. But it doesn't need to be a lonely journey. In times of financial distress, our need for hope in obtaining financial wealth and health is an opportunity.
A popular TikTok meme this year is Lucky Girl Syndrome. As the name says, mainly young females are 'suffering' from this syndrome.  The idea is that you can attract luck through the power of manifestations –writing or saying declarative statements repetitively in the hope that they become true. So, by telling yourself daily for example "I'm so lucky", you hope to give your life a positive turn. Sharing these positive mantras has become very popular, captivating almost 300 million users on TikTok alone around this trend.
Chime, a fintech in the US launched a limited-edition, premium candle with a manifestation guide; helping people create rituals to manifest money and visualize abundance.
If you think that's a one-off, consider, Korea's Hana Bank campaign: Money Dream – a pillow stuffed with recycled damaged bank notes that intends to give customers 'wealth energy' as they sleep. "It is a pleasure to imagine sleeping with money as a pillow," said a Hana Bank official in the release, "I hope this campaign brings fortune to many customers dreaming of striking it rich."
People crave real connections, and this extends to their finances. There is an opportunity for brands in finance to get close to their consumers and understand what matters most to them. Our insight communities help you fuel that connection with the people that matter to your brand. Take the example of AXA Philippines that wanted to build strong relevance with the young and dynamic Filipino population. Since 2017, AXA is connecting with its audience via MyAXA Café, the first online insight community in the Philippine insurance industry. Throughout the years, MyAXA Café has become the 'go-to' channel for quick and agile customer feedback.
Curious about more trends in finance? Download your free copy of our 2023 What Matters report here.
Let's connect
Just say hello…