Case
Identifying growth areas through online community and segmentation insights
Through a hybrid-research approach, we supported Samsung in identifying opportunities to strengthen their position in the Philippine appliance market.
How it started
Due to behavioural shifts during the pandemic, much existing research input quickly became outdated. Also, Samsung Philippines wanted to better understand the current consumer reality and refresh their knowledge about their appliance customers (i.e., TV, washing machine and aircon). Based on the findings, Samsung aimed to unlock opportunities to strengthen their market position in these categories.
How we inspired change
We proposed a hybrid approach:
Online communities: we invited 68 Philippines consumers across the three appliance categories to participate in three ad hoc short-term insight communities. This gave us a sneak peek into the lives of the appliances' users' lifestyle, habits and usage. As the participants were able to share their experiences 'in the moment', this provided rich insights into their usage of TV, washing machine and aircon. Through online focus group discussions (FGD), we explored their video diaries and experiences even more in-depth, which helped us draw different personas for each category.
Online survey: to strengthen and validate our qualitative findings per category, we ran three online surveys (total n=2,081). This approach allowed us to segment customers based on their unique motivators per category. Furthermore, we were able to identify key category drivers, purchase influencers, and brand strengths, weaknesses and opportunity spaces.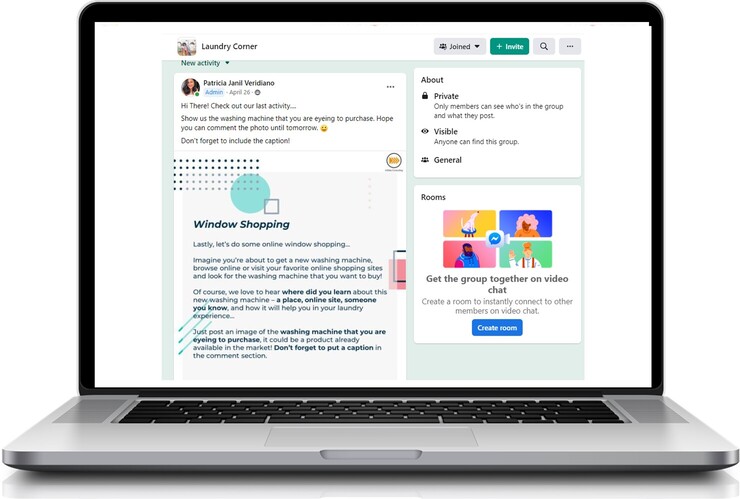 How it lives on
By tapping into the power of online insight platforms, Samsung was able to capture relevant consumer insights and identify growth areas in the Philippine appliance market.
Some specific impact examples:
The learnings from this study fuelled in-store displays at Samsung's key dealers. Such integrated lifestyle displays allow customers to experience the appliances in a home-like setting. This drove cross-selling opportunities, ramping up the total consumer electronics business.
The insights also inspired the team to produce campaigns that touch on emotional benefits. An example is the Summer's On Us campaign, launched in the summer of 2021, that taps into the benefit of escaping to a virtual vacation via Samsung's TV and Soundbar Bundles.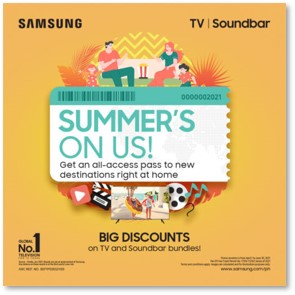 "Our pre-work activities via online communities allowed us to paint a picture of consumers prior to the actual focus group discussions (FGD). Vlogs, photos, and sentiments captured in the community provided a deeper layer of consumer understanding, beyond what traditional FGD can provide. With the help of Human8, we were able to create a clear structure for marketing communications and build more efficient media targeting across our product portfolio."
Ready to do what matters?