CASE
Instagram meets reality: designing the beauty mall counter of the future
How Bloomingdale's redefined the department store beauty counters with Glowhaus boutique after a seven-month iterative consumer collaboration through research communities.
How it started
Glowhaus, Bloomingdale's Millennium-oriented make-up and skincare boutique, wanted to bridge the gap between its online and offline channels. As most of Glowhaus' brands became available for the very first time in a department store, they needed a better understanding of what Millennial-minded beauty consumers expect in terms of offline and online shopping experiences.
How we inspired change
We connected the Bloomingdale's team with 70 Millennial beauty lovers in the Beauty Bar Square, an online insight community. This ongoing connection helped the team to keep a finger on the pulse of their target group throughout the entire development process; from insight generation to the optimization of different concepts, and finally ongoing optimizations of the shopping experience via offline store visits.
As we gained an in-depth understanding of the Millennial customer journey for beauty products through collaboration with the research community, we realized that we needed to pay more attention to the first phases of inspiration and research. It became clear not every consumer entering the shop is ready to buy. Therefore, we adapted our research approach and focused more on gaining insights in consumers' needs in those first phases of the journey.
How it lives on
The seven-month iterative collaboration resulted in the launch of the Glowhaus boutique, providing a vastly different experience than the traditional department store beauty counters. While the typical cosmetics counters are branded separately, this section at Glowhaus features a mix of brands and ensures consumers can 'try before they buy', something that was not possible before as they have a mainly online offer.
The focus on inspiration led to a digital mood board with tutorial videos; the same trend spotlight is available in-store. To allow consumers to experiment and explore, products are displayed more visually, and there are dedicated play stations with testers to try new products or looks. Sales associates are cross-brand experts, trained to help people explore, get inspiration, and navigate the space, rather than pushing certain brands and products.
Just months after the launch, Glowhaus won the WWD Beauty Inc Retailer of the Year award.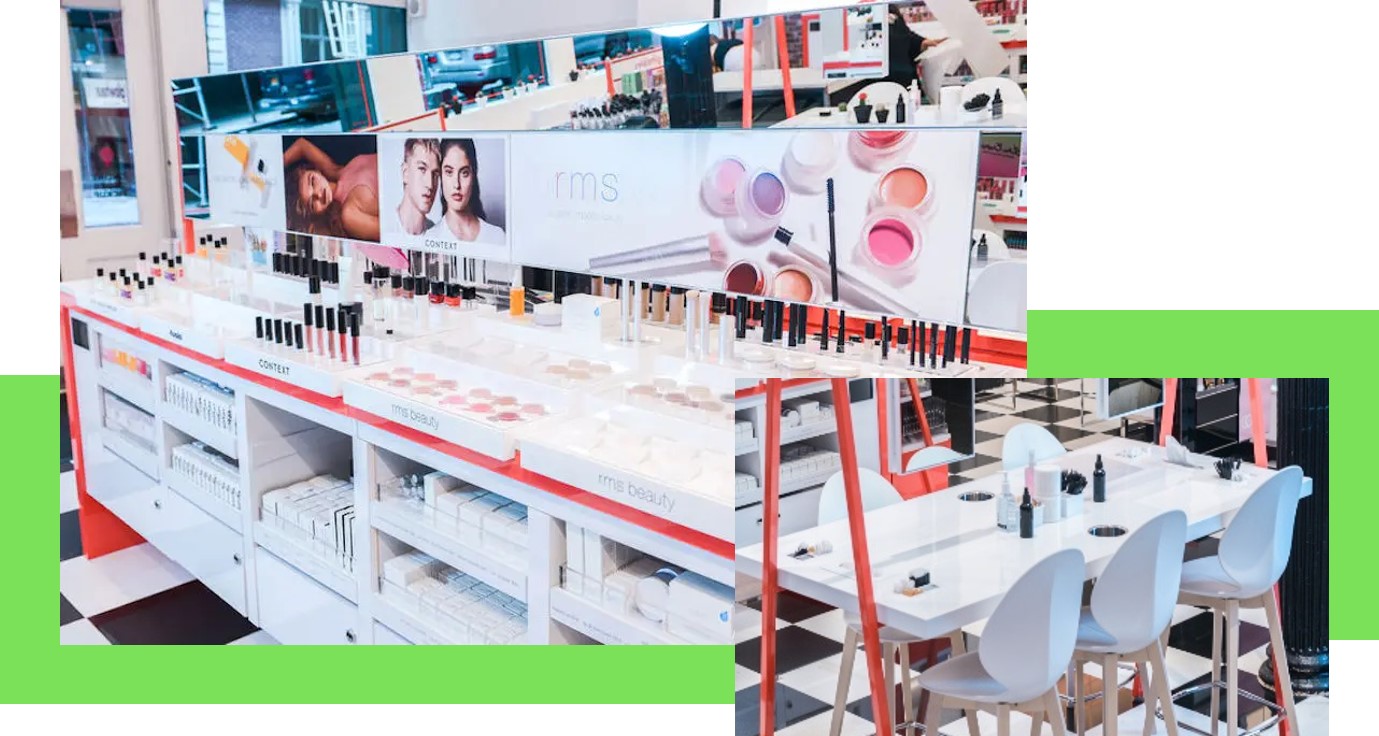 Let's connect
Feeling inspired?