About
Networks
Do you see what matters?
We don't just connect you with the right people, we let you collaborate with them to find out what matters most. It's a formula we call 90, 9 and 1. Let's show you how it works.
Our unique 90-9-1 approach connects you with the right people for the right task at the right time.
For some challenges you might want to get feedback, while for others, you might need creative input and out-of-the-box ideas. Different people come with different sets of skills.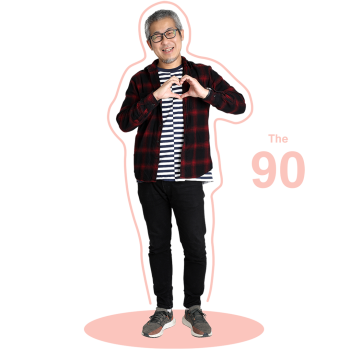 The critical mass
Get feedback on your brand, ideas or concepts and experiences.
The experienced
Immerse yourself in their world: uncover hidden truths and optimise your solutions.
The changemakers
Co-create out-of-the-box ideas with the eÿeka creative network or explore the future through our Illume Network.
Networks
Stories from the 90-9-1
I enjoy the different activities related to things I like, use or buy today, or would like to have in the future. Doing this helps me to find out more about different brands and deep-dive into specific products.
Being part of the Illume Network is a fun and rewarding experience. Everyone is friendly and professional, and I enjoy contributing to projects that are aligned with my personal interests.
Working with eÿeka over the years has allowed me to work with some of the world's biggest brands, creating concepts and ideas that I would otherwise never have had the opportunity to output in my regular day job. The prize funds obviously bring their own benefits too… eÿeka is a win-win!
Let's connect
How can we help you?