Research Consultant Development Programme
Your career path to helping brands do what matters, starts here.
Apply now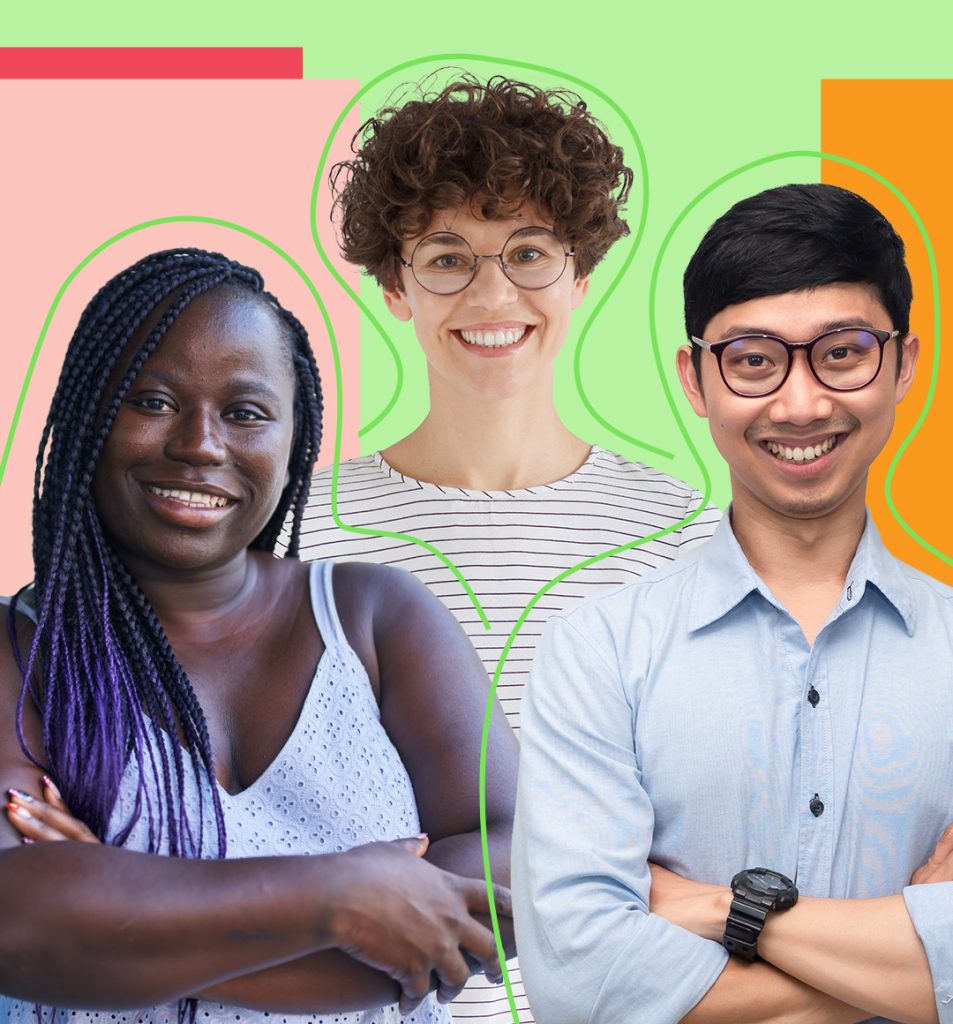 Are you an enthusiastic changemaker, thinker and doer with a passion for people and culture? Do you want to make a positive change and help brands be more sustainable and regenerative? Do you want to work with people from all around the world and be surrounded by different perspectives? 
Then our 'Research Consultant Development Programme' is for you.  
In September 2024 we kick-off a unique programme in our offices in the UK, Belgium, Germany and the Netherlands. Over a period of 12 months, you will build a comprehensive skillset to become a research consultant. You will work on a full range of online qualitative and quantitative methodologies helping leading brands understand and act upon what matters.  
At the end of the program, you'll have the opportunity move into one of our client-facing teams, work in a dynamic and collaborative culture where no two days are the same.  
What we do
At Human8, we unite a creative, smart and ambitious group of +900 people across 24 locations under one vision: connecting brands with people and culture to drive positive change. We uncover what matters to people and how brands can act upon it. 
Uncover our vision
Your role
During the 12-month program, you'll not only work on live client projects, but you'll be given comprehensive training and experiences that provide you a fast track to a successful career.  
The specifics 
Learn who we are, what we do and how we drive positive change for the brands we work with.

 

Get intensive training to give you the skills you'll need – from crafting surveys or discussion guides, running interviews, moderating, analysing data, creating reports to presenting key findings amongst (brand) stakeholders. 

 

Work on live client projects, where you have the opportunity to experience client presentations and workshops

 

Experience different client teams, meet and work with smart people around the world.

 
1
You are interested in gaining perspective of what and why people do what they do. You are commercially minded and enjoy working with and for clients. That's why our people are sometimes graduates (but it's not a requirement), they come from a range of backgrounds/degrees such as (but not limited to) business, psychology, social sciences and so much more.
2
You thrive on collaborating with others and are passionate about delivering to the high standards. When you encounter problems (inevitable for us all), you have a growth mindset to find solutions and speak up to address difficult issues in a human way. 
3
You speak and write fluently in English, and are able to work in a dynamic environment. You have experience in or are eager to learn: 
MS office package (Excel and PowerPoint)
AI tools (e.g. ChatGPT)
Speaking in front of internal and external groups.
Working in teams and building relationships.
Autonomously managing projects and your own time.
Our promise to you
People make the world go round, and this especially holds true here at Human8. With their different backgrounds, ways of thinking and fields of expertise, our people are key to helping you do what matters. We are proud that more than a third of the world's best global brands choose to work with us, such as Samsung, the BBC and Nestle to name but a few – so not only will you get the chance to work alongside great people on innovative cool brands, but you'll be also given comprehensive training and experiences that fast tracks your career. 
Competitive local salary package

 

Holiday allowance in line with your local office

 

You will be given flexibility in accordance with our working processes (e.g. working from home).

 

Interest clubs e.g. our own LGBTQ+ network ('PRIDE'), team socials, etc.

 
Read more about the people of Human8
Application process
Stage 1:
Stage 2
Stage 3
Stage 4
Stage 1:
Click the apply now button to start your application process. You'll need to upload your CV and complete 3 short tasks that allow us to get to know you better. The deadline for this initial step in the selection process is 31st December 2023.
Stage 2
To get to know each other better, we will invite you to a short video interview in early 2024.
Stage 3
A final interview will take place in your local office where a case study will be presented to the team.
Stage 4
Final decision in April 2024 before a start date in early September 2024.